Termites Coolangatta, Gold Coast, Queensland
Have a termite or pest problem in Coolangatta? It's time to call CTS Termite and Pest Control. CTS Termite and Pest Control are the local professionals in Coolangatta. Rated 5 stars for our service, CTS Termite and Pest Control are the team to call out to your home or business.
As our team are fully qualified, licensed and insured we give you guaranteed service with the knowledge we are providing a level of service that others can only aspire to. The CTS Termite and Pest Control team have the latest tools, inspection technology and are well equipped to deal with termite and pest control problems on the spot. We have the goal of improving the reputation of the termite and pest control insdustry by:
Deliver a premium level of service
Give the most cost effective solutions
Give the right advice on the first visit to ensure the most effective treatment
Perform inspections and treatments in accordance with Australian Standard 3660.1-2014
Get in touch now by phone or enquiry form to have your termite Coolangatta needs attended to.
We are ready to service your needs such as:
Termite inspections in Coolangatta
Termite barriers in Coolangatta
Termite eradication in Coolangatta
Coolangatta pre purchase inspections
Pre-construction termite treatments for renovations and extensions to Australian standards
If you think you've got white ants in Coolangatta then you have termites!
For these and other termite and pest problems be sure to call CTS Termite and Pest Control during office hours on 1300 664 971.
Keep us in mind for these other speciality skills:
Coolangatta pest control
Coolangatta Bedbugs infestations
We guarantee you total termite elimination.
CTS Termite & Pest Control. We are Queensland's Best termite professionals!
Did you know this about Coolangatta
Coolangatta is found in the southernmost part of Gold Cost. Getting its name from a schooner that wrecked in the area back in 1846, Coolangatta is right beside Tweed Heads in New South Wales. Both suburbs are so close together that they share the same economy despite coming from different states.
Near Coolangatta, there is a thriving fishing fleet called the Tweed River. This fishing spot turned both Coolangatta and Tweed Heads into seafood spots. Restaurants in both suburbs offer specialty seafood dishes that is unique in the twin towns.
The Gold Coast airport, formerly known as Coolangatta airport, can be found in Coolangata. some of the airport's runway cross the border into New South Wales.
One of the first settlements in Gold Coast started back in 1828 and decided to gather on a steep headland at Point Danger, with the convict station going first, then red cedar getters, and then selectors. The settlement grew and was soon established in coolangatta.
The bordering suburb of Coolangatta has a customs office, as well as a boatshed and government wharf. It is also the place where the railways end or begin. The Coolangata railway station, technically located in New South Wales, guaranteed success of Coolangatta as a holiday township and the suburb thrived since its opeining. People all around the country and beyond go to Coolangatta to surf at The Tweed Heads and Coolangatta Surf Life Saving Club which opened on September 1911, not long after guest houses and hotels were built around the area.
In January 1919, the border between Queensland and New South Wales was closed to all traffic to avoid the spread of the flu when it was considered a pandemic in 1918. The flu then was widespread in Queensland, and the borders were closed in hopes of preventing the spread of the flu in Queensland. When it comes to pests, the problem may not be a pandemic, but it sure did spread through borders. There's no need to close the borders again, but there is a need to open the doors to Complete Termite Solutions. They offer termite inspection and pest management services that spans the entirety of Gold Coast, even to its southernmost border.
Coolangatta Termite Treatment History
| | | |
| --- | --- | --- |
| Street | Job Type | Year Treated |
| Rutledge Street | Termite Inspection | 2018 |
| Charlotte Street | Active Termites | 2018 |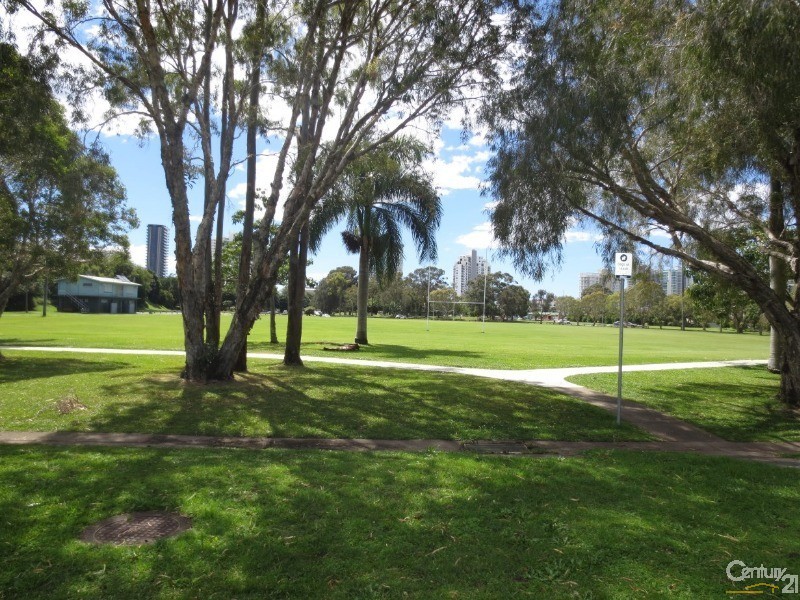 Termites in Coolangatta
Customer Reviews
We have a perfect 5 rating on Google
So grateful for CTS coming out to my investment home. I was recommended by friends to call them as my tenants had a pest problem. When Alex ...
more
Wings Real Estate engaged the services of CTS for termite issues. CTS were so pleasant to deal with, they were prompt and so easy to deal wi...
more
I discovered some termites under the house and called CTS, spoke to Liz and she had Alex come around that morning to treat them. As we live ...
more
Coolangatta Termites Inspection Data
| | |
| --- | --- |
| Metric | Rating (1 Low - 10 High) |
| Forestry index | 2 - Limited parkland and foilage |
| Water index | 9 - Shoreline and beach |
| Paperbarks index | 3 |
| Gumtrees index | 3 |
| Density | 8 |
| Developed | 1992-2002 |
Coolangatta's Best Value Termite Inspections
Speak to your local termite expert today!
We guarantee you total termite elimination.
CTS Termite & Pest Control. We are Queensland's Best termite professionals!