Termites Yatala, Gold Coast, Queensland
Yatala termite or pest problem? CTS Termite and Pest Control are here to help! CTS Termite and Pest Control are your local professionals servicing Yatala. No matter if you need termite protection for your home at Yatala or general pest control, appreciate that CTS Termite and Pest Control are rated 5 stars for great service.
Our professional team of qualified technicians are fully licensed and insured so you will receive guaranteed first rate results and we go the extra mile to provide you with the level of service that others can only aspire to. With the latest inspection technology, tools and equipment, CTS Termite and Pest Control are ready to deal with termites and pests in one service call. Our mission is to improve the overall perception of the termite and pest control industry by:
Deliver a premium level of service
Give the most cost effective solutions
Give the right advice on the first visit to ensure the most effective treatment
Treatments and inspections in accordance with Australian Standard 3660.1–2014
Complete our enquiry form or call during business hours to have your termite Yatala or pest control Yatala needs attended.
Contact us for work such as:
Yatala termite inspections
Yatala termite barriers
Termite eradication Yatala
Yatala pre purchase inspections
Australian Standard pre-contruction termite treatments for renovations and extensions
If you think you've got white ants in Yatala then you have termites!
For these and other termite and pest problems be sure to call CTS Termite and Pest Control during office hours on 1300 664 971.
Keep in mind that we also specialise and can help with your needs for:
Yatala pest control
Yatala Bedbugs infestations
We guarantee you total termite elimination.
CTS Termite & Pest Control. We are Queensland's Best termite professionals!
Did you know this about Yatala
Yatala is considered to be located on the northern outskirts of the City of Gold Coast. It boarders suburbs such as Beenleigh, Windaroo, and Stapylton. By the side of the Albert River, Yatala is positioned about 39 kilometres south of Brisbane.
The origins of the name Yatala are derived from a South Australian who bought a parcel of land by the Albert River, named the area after Yatala Harbor near Port Augusta, South Australia. The word itself is presumed to have originated from the Kaurna Aboriginal word of 'yetalla,' meaning water running by the side of a river.
Yatala has experienced incredible growth in recent years, predominantly from the influx of business and commerce to the area. It is therefore of no surprise that the suburb is comprised of mostly business lots, industrial yards and commercial spaces. Positioned ideally in between Brisbane, Logan City and Gold Coast City, Yatala has become the preferred choice for many logistical businesses, depots and warehouses.
As far as the landscape goes, Yatala is mostly flat with pocketed sections of farm, park and open field. In recent years, however, one will notice much of the land start take the form of busy industrial roads and highways off the hustle and bustle of the Pacific Motorway.
Yatala is home to the iconic Yatala Pie Shop - a stalwart in the Queensland hospitality landscape. The Pie Shop is visited by thousands of travellers yearly, a well revered business.
Yatala Termite Treatment History
| | | |
| --- | --- | --- |
| Street | Job Type | Year Treated |
| Telford Circuit | Termite Inspection | 2018 |
| Enkleman Road | Active termites | 2018 |
| Enkleman Rd Yatala Queensland Australia | Repair Termite Damage | 2015 |
| Sears Rd | Installation of Termatrax system | 2015 |
| Sears Rd | Termite Inspection Quote | 2015 |
| Enkleman Rd Yatala Queensland Australia | Termite Damage Repair | 2015 |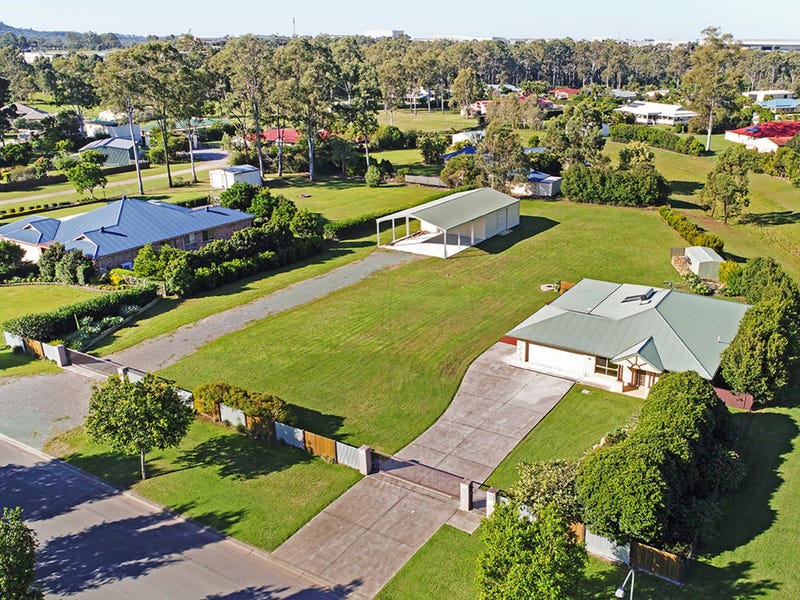 Termites in Yatala
Customer Reviews
We have a perfect 5 rating on Google
So grateful for CTS coming out to my investment home. I was recommended by friends to call them as my tenants had a pest problem. When Alex ...
more
Wings Real Estate engaged the services of CTS for termite issues. CTS were so pleasant to deal with, they were prompt and so easy to deal wi...
more
I discovered some termites under the house and called CTS, spoke to Liz and she had Alex come around that morning to treat them. As we live ...
more
Yatala Termites Inspection Data
| | |
| --- | --- |
| Metric | Rating (1 Low - 10 High) |
| Forestry index | 6 - Scattered bush, park and forestry |
| Water index | 6 - Pockets of water sources North west |
| Paperbarks index | 7 |
| Gumtrees index | 8 |
| Density | 3 |
| Developed | 2000-2012 |
Yatala's Best Value Termite Inspections
Speak to your local termite expert today!
We guarantee you total termite elimination.
CTS Termite & Pest Control. We are Queensland's Best termite professionals!