Termites Natural Bridge, Gold Coast
Our technicians are available nearby for Natural Bridge termite inspections. We work hard as confirmed by our client reviews when it comes to termite treatments in Natural Bridge. Contact us for inspections, treatments and termite barriers in Natural Bridge.
Natural bridge is a locality in Gold Coast that's located in the far south west. It's name is taken from a rock arch in Springbrook National Park. A waterfall along Cave Creek, a tributary of the Nerang River flows through the arch. Natural Bridge is located at the southern extent of the Nerang River valley on the southern border with New South Wales, between the Springbrook plateau and Binna Burra in the Scenic Rim Region.
The western half of Natural Bridge is protected within Lamington National Park. The rugged landscape here is dotted with waterfalls, lookouts and peaks rising above 1,100 metres. The valley is traversed along its length via the Nerang Murwillumbah Road which continues south. The Police Citizens Youth Club operates the Bornhoffen camp as a community based group accommodation centre.
The Natural Bridge section of Springbrook National Park contains one of the largest glowworm colonies in Australia. In 2007, 280,000 people visited Natural Bridge.
More trees in a locality, the more possibilties for termite colonies around. Think in advance, it's better to prevent these problems that to repair damages from them. To get rid of termite and pest problems in Natural Bridge, call CTS Termite and Pest Control.
Natural Bridge Termite Treatment History
| | | |
| --- | --- | --- |
| Street | Job Type | Year Treated |
| 3048 Nerang Murwillumbah Road | Termite Inspection | 2018 |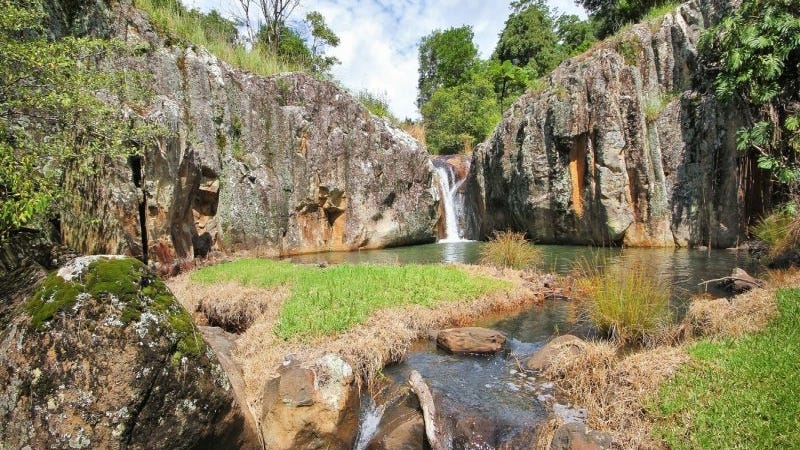 Termites in Natural Bridge
Natural Bridge Termites Inspection Data
| | |
| --- | --- |
| Metric | Rating (1 Low - 10 High) |
| Forestry index | 8 - Lush greenery and surrounds |
| Water index | 2 - nearby waterfalls |
| Paperbarks index | 7 |
| Gumtrees index | 8 |
| Density | 9 |
| Developed | 1970-1980 |
Natural Bridge's Best Value Termite Inspections
Speak to your local termite expert today!