Termites Cedar Creek, Gold Coast, Queensland
Do you have a termite problem in Cedar Creek? Call CTS Termite and Pest Control. CTS Termite and Pest Control provide local service to Cedar Creek. No matter if you need termite protection for your home at Cedar Creek or general pest control, appreciate that CTS Termite and Pest Control are rated 5 stars for great service.
As our team are fully qualified, licensed and insured we give you guaranteed service with the knowledge we are providing a level of service that others can only aspire to. With the latest inspection technology, tools and equipment, CTS Termite and Pest Control are ready to deal with termites and pests in one service call. With a mission to raise the bar for the termite and pest control industry we aim to:
Deliver a premium level of service
Give the most cost effective solutions
Give the right advice on the first visit to ensure the most effective treatment
Carry out inspections and treatments in accordance with Australian Standard 3660.1-2014
Call us during business hours or complete our enquiry form to have your termite Cedar Creek or pest control Cedar Creek needs attended to.
Call on us for work such as:
Termite inspections Cedar Creek
Termite barriers in Cedar Creek
Termite eradication in Cedar Creek
Pre-purchase inspections in Cedar Creek
Cedar Creek pre-construction termite treatments for renovations and extensions in accordance with the AS
If you think you've got white ants in Cedar Creek then you have termites!
For all your termite and pest problems call CTS Termite and Pest Control during office hours on 1300 664 971.
We can assist with these other specialities too:
Cedar Creek pest control
Bedbug infestations Cedar Creek
We guarantee you total termite elimination.
CTS Termite & Pest Control. We are Queensland's Best termite professionals!
Did you know this about Cedar Creek
The locality of Cedar Creek is unique in the sense that it is split between the cities of Logan and Gold Coast. As of 2016, Cedar Creek is home to 838 people. Cedar Creek is located about 41 kilometres south-southeast of Brisbane.

It was said that a man named Jessie Daniells was the first European settler in the district. Daniells built a timber mill in the area in 1864, while the farmers that came after Daniells in the district often grew sugar cane save for David Veivers who built a dairy in the 1870s.

It was 1871 when a Wesleyan Church was built in Cedar Creek, 1874 when the Cedar Creek School was opened. In 1913, The Cedar Creek School of Arts was opened in the Upper Albert branch of the Farmers' Union.

Formerly in the Shire of Beaudesert, Cedar Creek became split between Logan City and City of Gold Coast following the local government amalgamations in March 2008. Parts of Cedar Creek were to be taken up by the waters of the proposed but never completed Wolffdene Dam.

The Cedar Creek Vested School opened on 21 September 1874 with 48 pupils under headmaster T.F. Williams on 2 acres of land. William Fowles became the headmaster in 1875. In 1876, the school was enlarged to 12 acres. In 1888, it became Cedar Creek State School, but low student numbers reduced it to Cedar Creek Provisional School in 1892. In 1895, it became Cedar Creek State School again. In 1913, 2 acres (0.81 ha) of land was given up to be used for a School of Arts. The diamond jubilee celebrations were held in December 1934 and were attended by Members of the Queensland Legislative Assembly, Reginald King (Member for Logan) and Thomas Flood Plunkett (Member for Albert). At that time there were less than 25 students. In 2014, there are about 240 students enrolled.

The Gold Coast City Council operates a fortnightly mobile library service which visits Cedar Creek State School on Beenleigh-Beaudesert Road.

The people of Cedar Creek are often well-read and know a lot about many things. When they have termite and pest problems in Cedar Creek, CTS Termite and Pest Control is the team to call, and they know it.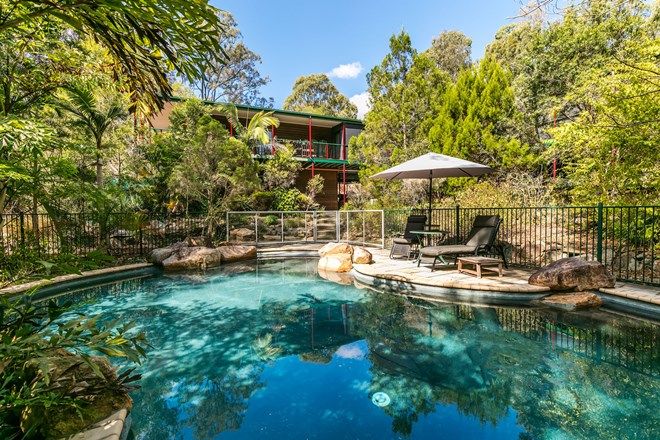 Termites in Cedar Creek
Customer Reviews
We have a perfect 5 rating on Google
I can highly recommend Complete Termite Solutions for Termite Control. The work to be carried out is explained in detail, they cleaned up on...
more
The professionalism and care shown by the CTS team was outstanding and we are so glad to have engaged them to address our termite problems. ...
more
So grateful for CTS coming out to my investment home. I was recommended by friends to call them as my tenants had a pest problem. When Alex ...
more
Cedar Creek Termites Inspection Data
| | |
| --- | --- |
| Metric | Rating (1 Low - 10 High) |
| Forestry index | 9 - Mostly parks |
| Water index | 2 - River and creeks |
| Paperbarks index | 8 |
| Gumtrees index | 7 |
| Density | 9 |
| Developed | 1970-1980 |
Cedar Creek's Best Value Termite Inspections
Speak to your local termite expert today!
We guarantee you total termite elimination.
CTS Termite & Pest Control. We are Queensland's Best termite professionals!