Termites Bonogin, Gold Coast, Queensland
Do you have a termite problem in Bonogin? Call CTS Termite and Pest Control. CTS Termite and Pest Control are the local professionals in Bonogin. No matter if you need termite protection for your home at Bonogin or general pest control, appreciate that CTS Termite and Pest Control are rated 5 stars for great service.
As our team are fully qualified, licensed and insured we give you guaranteed service with the knowledge we are providing a level of service that others can only aspire to. The CTS Termite and Pest Control team have the latest tools, inspection technology and are well equipped to deal with termite and pest control problems on the spot. With a mission to raise the bar for the termite and pest control industry we aim to:
Providing superior service
Provide the most cost effective solutions
Provide the most effective treatment and advice first time
Perform inspections and treatments in accordance with Australian Standard 3660.1-2014
Complete our enquiry form or call during business hours to have your termite Bonogin or pest control Bonogin needs attended.
Contact us for work such as:
Termite inspections in Bonogin
Termite barriers Bonogin
Termite eradication Bonogin
Pre-purchase inspections in Bonogin
Pre-construction termite treatments for renovations and extensions to Australian standards
White ants and termites are the same! White ants undetected can cause up to $1000 in structural damage to your home in a week.
For these and other termite and pest problems be sure to call CTS Termite and Pest Control during office hours on 1300 664 971.
We can assist with these other specialities too:
Bonogin pest control
Bedbug infestations Bonogin
We guarantee you total termite elimination.
CTS Termite & Pest Control. We are Queensland's Best termite professionals!
Did you know this about Bonogin
Bonogin is a locality located right at the edge of the Gold Coast hinterland which is about 81 kilometres away from Brisbane.
The origin of the name Bonogin is unknown, but locals speculate that the name seems like it came from the Aboriginal word Boonoo that means red bloodwood.
The earliest industries in Bonogin started in the 1870's European settlement. The fair amount of large trees in Bonogin attracted timber cutters in the area. Dairy and banana farms were established in the locality not shortly after.
A school was approved to be built in Bonogin back in 1913, construction started and the school opened, but before they close out a decade from its approval, the school closed down in 1924 only to be relocated in Wanburra in 1934.
The Gold Coast City Council has a mobile library that visits localities like Bonogin. The mobile library visits Davenport Park in Bonogin Road East fortnightly. This is a chance for the children of Bonogin to have a literary exploration about the history of their own locality, the City of Gold Coast and their natural assets like the Bonogin Creek.
The Bonogin Creek is part of a project by the City of Gold Coast that seeks to conserve local plant species and attempt to restore natural habitat of the creek called the Beaches to Bushland Volunteer Landcare Program. This program is dedicated to protect, restore, and enhance natural areas in the City of Gold Coast including the Bonogin Creek. The program provides a platform for Bonogin's local commmunity to have a solid connection with their natural environment and encourage a more active involvement in the community, as well as a strong sense of ownership of Bonogin's natural assets.
Volunteers in the community conduct tree planting activities, they also meet together in Bushcare and Landcare group meetings where they talk about their next renegeration activities like weed control and native plant propagation activities.
Bonogin encourages every citizen to be fond of the outdoors and be part of a community that promotes care for the natural environment. Each year, about 40,000 native trees are planted on over 60 hectares throughout the City of Gold Coast thanks to the efforts of the volunteers.
The council in the City of Gold Coast supports organisations like these in Bonogin by providing materials, tools, herbicide, safety equipment, and their council approval. Organisations are also connected with skilled Ecological restoration staff to coordinate volunteers and educate them with proper ways of taking care of their natural environment.
Activities in these organisations in Bonogin are also encouraged to be more vigilant in the pest activity happening in their residential communities. While preservation of wildlife and local plant species are the main concerns of these organisations, they also promote safe living conditions. Citizens are encouraged to connect with pest management companies to make sure termite and other pest problems are well-managed in the locality.
Bonogin Termite Treatment History
| | | |
| --- | --- | --- |
| Street | Job Type | Year Treated |
| Canopy Drive | Termite Baiting and Monitoring | 2018 |
| Glenmore Drive | Termite Baiting and Monitoring | 2018 |
| Forest Ridge Drive | Termite Baiting and Monitoring | 2018 |
| Canopy Drive | Full Termatrix installation | 2018 |
| Parkmeadows Court | Termite Baiting and Monitoring | 2018 |
| Pebble Creek Road | Termite Baiting and Monitoring | 2018 |
| Camp Drive | Active Termites | 2018 |
| Caprice Street | Full Termatrix installation | 2018 |
| Caprice Street | Termite Inspection | 2018 |
| Caprice Street | Termite Baiting and Monitoring | 2018 |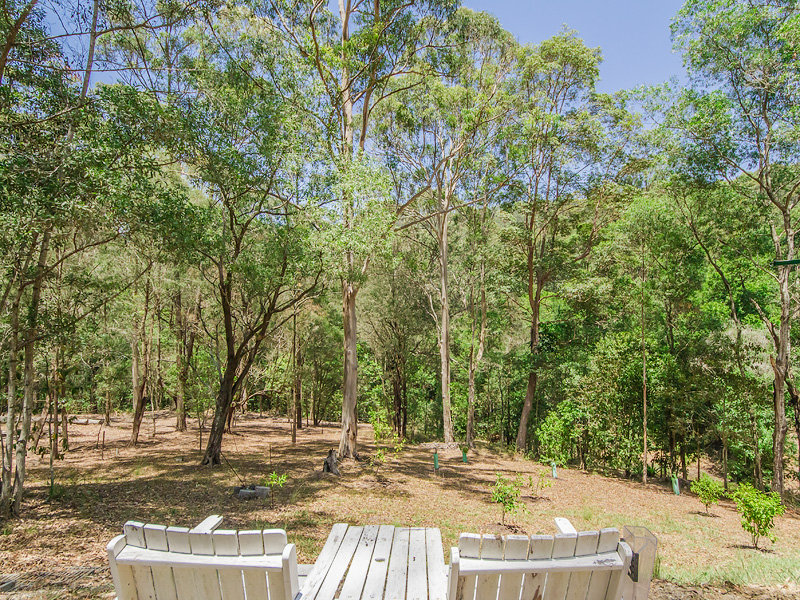 Termites in Bonogin
Customer Reviews
We have a perfect 5 rating on Google
So grateful for CTS coming out to my investment home. I was recommended by friends to call them as my tenants had a pest problem. When Alex ...
more
Wings Real Estate engaged the services of CTS for termite issues. CTS were so pleasant to deal with, they were prompt and so easy to deal wi...
more
I discovered some termites under the house and called CTS, spoke to Liz and she had Alex come around that morning to treat them. As we live ...
more
Bonogin Termites Inspection Data
| | |
| --- | --- |
| Metric | Rating (1 Low - 10 High) |
| Forestry index | 9 - Heavy parkland and conservation areas |
| Water index | 3 - Creeks and streams |
| Paperbarks index | 9 |
| Gumtrees index | 9 |
| Density | 4 |
| Developed | 1975-1985 |
Bonogin's Best Value Termite Inspections
Speak to your local termite expert today!
We guarantee you total termite elimination.
CTS Termite & Pest Control. We are Queensland's Best termite professionals!