Termites Biggera Waters, Gold Coast, Queensland
Have a termite or pest problem in Biggera Waters? It's time to call CTS Termite and Pest Control. CTS Termite and Pest Control provide local service to Biggera Waters. Whether you need termite protection for your home at Biggera Waters or general pest control, CTS Termite and Pest Control are rated 5 stars for first class service.
Our professional team of qualified technicians are fully licensed and insured so you will receive guaranteed first rate results and we go the extra mile to provide you with the level of service that others can only aspire to. With the latest inspection technology, tools and equipment, CTS Termite and Pest Control are ready to deal with termites and pests in one service call. Our mission is to improve the overall perception of the termite and pest control industry by:
Deliver good old fashioned service
Provide the most cost effective solutions
Right treatment and advice first time
Carry out inspections and treatments in accordance with Australian Standard 3660.1-2014
Complete our enquiry form or call during business hours to have your termite Biggera Waters or pest control Biggera Waters needs attended.
Call on us for work such as:
Biggera Waters termite inspections
Termite barriers in Biggera Waters
Termite eradication Biggera Waters
Biggera Waters pre purchase inspections
Biggera Waters pre-construction termite treatments for renovations and extensions in accordance with the AS
White ants and termites are the same! White ants undetected can cause up to $1000 in structural damage to your home in a week.
For these and other termite and pest problems be sure to call CTS Termite and Pest Control during office hours on 1300 664 971.
We can assist with these other specialities too:
Biggera Waters pest control
Biggera Waters Bedbugs infestations
We guarantee you total termite elimination.
CTS Termite & Pest Control. We are Queensland's Best termite professionals!
Did you know this about Biggera Waters
Biggera Waters is a suburb located in the western side of The Broadwater and is north of the suburb of Labrador in the City of Gold Coast.
Biggera Creek flows through the suburb, and it's where the suburb got its name. The creek flows past a point known to its locals as "Land's End", it's that point where the mouth of the creek enters the Broadwater.
The word Bigera comes from the Yugambeh language, an indigenous dialect in the area. F.J. Watson wrote an article for the Royal Geographical Society of Australia offering a translation to the word Bigera. Watson claims that the meaning of the word Bigera comes from the red iron bark tree.
Biggera waters was first settled by people who earned their living from fishing or through agricultural endeavours. In fact, John siganto, a man known locally as a man that belongs in an agricultural family, built his residence named Finis (latin for "The End") right at Land's End.
The Biggera Waters State School opened in January 1970, but the school reserve was created for that very project in 1889.
In 1937, 36 acres of scrub land in the northern part of Biggera Creek was reserved for the construction of an aerodome. The proposed building of the aerodome had the citizens going because of its suitability to land and sea planes which used the Broadwater, but the development of the site was stopped due to the second World War. After the war, continuing to build the aerodome was put into consideration, but it was deemed unsuitable and discussions were opened for other building options for the land.
There was a period of growth in Biggera Waters in the 1950's and it was brought to the suburb by the real estate market—in 1953 about 18 acres of aerodome property, the are around the Ocean, Broadwater, and Stradbroke Streets was sold for development. In 1954, Angler's Paradise was established after a man named Mr. Oates developed the northern part of Biggera Creek.
A more massive residential development didn't happen in the suburb until 1960, when a bridge was built across the mouth of the Biggera Creek and Land's End. Before that, there had been a crossing over the Biggera Creek in the vicinity of Hollywell Road beside the school reserve, but the bridge that opened up in 1960 made a greater impact in real estate development for most of Biggera Waters including its northern parts.
The people living in Biggera Waters used to enjoy a drive-in theatre in Southport, that site is now the location of The Harbour Town factory outlet mall.
The development of suburbs like Biggera Waters has its ups and downs, its constructions, and its deconstructions. Some buildings last, some don't. To the few that do last, they must be complete with all the anti-termite and anti-pest solutions that would definitely help place the lasting touch in their buildings.
Biggera Waters Termite Treatment History
| | | |
| --- | --- | --- |
| Street | Job Type | Year Treated |
| Brighton Street | Repair Termite Damage | 2018 |
| Clark Street | Bait on Active Termites | 2017 |
| Brighton Street | Termite Inspection | 2017 |
| Clark Street | Repair Termite Damage | 2017 |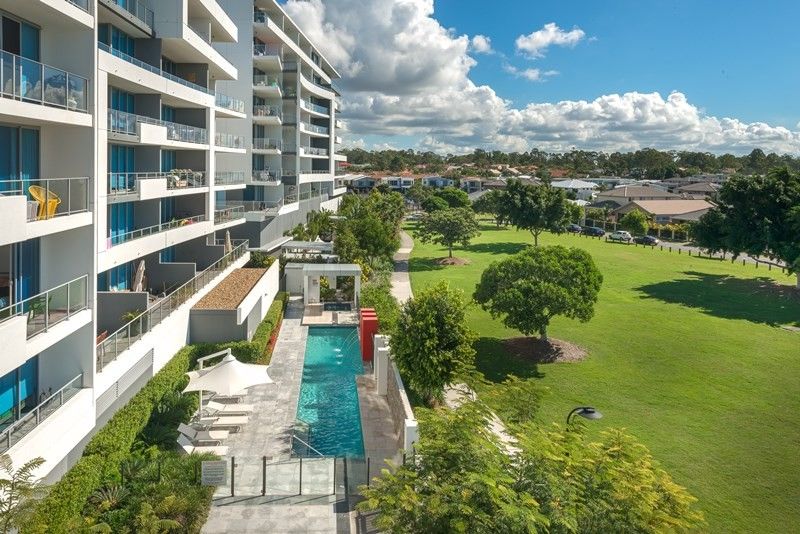 Termites in Biggera Waters
Customer Reviews
We have a perfect 5 rating on Google
So grateful for CTS coming out to my investment home. I was recommended by friends to call them as my tenants had a pest problem. When Alex ...
more
Wings Real Estate engaged the services of CTS for termite issues. CTS were so pleasant to deal with, they were prompt and so easy to deal wi...
more
I discovered some termites under the house and called CTS, spoke to Liz and she had Alex come around that morning to treat them. As we live ...
more
Biggera Waters Termites Inspection Data
| | |
| --- | --- |
| Metric | Rating (1 Low - 10 High) |
| Forestry index | 3 - Some parkland |
| Water index | 8 - Canals and Shoreline |
| Paperbarks index | 3 |
| Gumtrees index | 2 |
| Density | 8 |
| Developed | 2000-2010 |
Biggera Waters's Best Value Termite Inspections
Speak to your local termite expert today!
We guarantee you total termite elimination.
CTS Termite & Pest Control. We are Queensland's Best termite professionals!